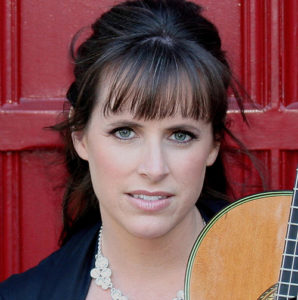 Sunday, February 12, 2017
3:00 PM
Settlement Music School, 416 Queen St, Philadelphia, PA
Registration: Tickets will be available at the door.
GENERAL – $25.00 (USD)
PCGS MEMBER – $10.00 (USD)
STUDENT/SENIOR – $15.00 (USD)
The Illinois Times wrote that guitarist Martha Masters "is on a swift and certain trajectory to star territory." Masters' playing has been described as "seductive" (Ft. Worth Star Telegram), "intelligent and natural" (Guitar Review), and "refined and elegant" (American Record Guide). She is active as a solo recitalist, as a chamber musician, and as a soloist with orchestras.