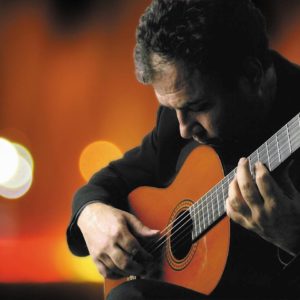 Sunday, January 7, 3:00 p.m.
Settlement Music School, 416 Queen Street, Philadelphia PA 19147
Admission: General,$25.00; PCGS Member, $10; Student/Senior, $15.00
Iranian guitarist and composer, Behdad Moghaddasi, is the former chair of the guitar program at Theran Azad University, before immigrating the United States in 2000. Mr. Moghaddasi is the first Iranian solo guitarist to ever step on stage with Iranian Symphony Orchestras to perform Concerto de Aranjuez. He has also performed several solo concerts throughout the United States Canada,Germany, and England. Mr. Moghaddasi has been hailed as an innovator when it comes to composing music for classical guitar.
More information: https://pcgs.wildapricot.org/event-2588210