The Church of the Transfiguration presents:
Francisco Roldán, solo guitar, in concert
Wednesday, July 20th, 7 p.m.
1 East 29th Street, Manhattan, NYC
Admission  $15
Info: 212-684-4174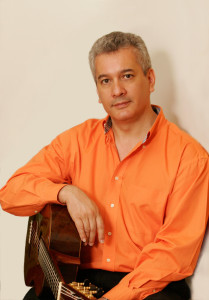 Please come and listen to music from Australia, Italy, Paraguay, Spain, the U.S. and Venezuela. The pieces on this solo program are really outstanding and amazing, the Australian piece is very different, accessible and beautiful, the Rodrigo is haunting and very Spanish, and the classical pieces are brilliant.  The Paraguayan dances are gorgeous and rhythmic.
Francisco Roldan
646-505-0832
www.franciscoroldan.com
www.instrumentsofthepeople.com